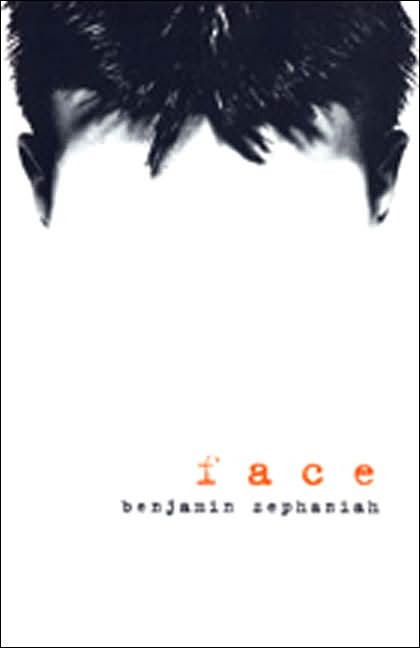 There are a few things that you need to know about this book. Firstly, I love Benjamin Zephaniah. I could listen to the man talk all day long. He has a really interesting take on life and is widely known for his performance poetry. So when it comes to a sort of cool, detached approach to this book… yeah, that's not going to happen! There are links to some  of his performances in the box and in my opinion, everyone needs to have heard a performance of "Talkin' Turkey" at some point in their life.
Secondly,  it's set in the late 90's but the only thing that ages it are the references to technology. Martin, the main character, listens not to his MP3 player or iPod but to his Walkman. These references are very minimal and so don't date the book too much really. In the interests of fairness I should probably point out that I was a teenager in the late 90's and so this was a little bit of a nostalgia kick for me.
Martin is cool. He has his two best friends, he has his girlfriend, people are impressed by his bubbly personality. In short, his life is just what he wants it to be. This is the point at which an incident happens and Martin is left with a facial disfigurement and his life is in danger of falling apart. The ways in which Martin and his family and friends cope with his new appearance vary hugely and in the end, Martin has a choice about how to face the world.
This is a character driven novel and we spend the vast majority of the novel with Martin. This is no bad thing, Martin made me smile and laugh a few times. There are moments when I was thinking "blimey, you're being a bit selfish" and I had to remind myself that Martin is a 15 year old boy who had been traumatised. He had a right to feel a bit selfish. Martin thought that he knew who he was before the incident but now he has to work out who he is and if he's going allow other people's reactions to him impact on his sense of self.
The secondary characters are all well defined and I found it easy to keep track of the three boys, despite the fact that they have very similar names. I think Zephaniah did this on purpose as the boys you meet at the start of the novel have quite a journey and they all change, as you are supposed to when you're 15… (other side)or indeed, human. Natalie, Martin's girlfriend, I found very difficult to warm to. I don't know what it was about this girl, but I just didn't like her. Martin more than made up for this, thankfully.
The way in which Zephaniah uses language in this novel is interesting. His use of very pared down, almost unpoetic language, means that the emotions and action in the novel are very real and raw. One sequence in particular made my heart race as I was reading. There was no way that I would have tolerated an interruption at that point. Although on the surface Martin and I have very little in common, I found it very easy to put myself in his place, which is a credit Zephaniah's writing seemingly effortless skill.
This book is probably shelved with the 'teen' books and I know it was a book used in some schools but really I'd recommend this book to adults too. It is a book which deserves to be savoured, but having said that, it really didn't take me long to read it.